AES recognizes that we all work in a fast paced, highly-competitive industry where even the slightest improvement in operations can have a significant impact on business. In the pursuit of operational excellence, our customers are always looking for ways to enhance their skills, improve efficiency, and reduce overall costs. Alarm monitoring businesses with installing organizations and Central Stations seek a competitive advantage to set them apart from the rest of the pack. Designed to help our dealers sharpen their skills and gain that competitive edge, AES developed the AES Training Academy.
So, how can AES Academy help you?
1. Dealer Portal
Designed to streamline your AES Support interactions, the Dealer Portal is a convenient web-based interface for you to log a Case about an issue you need assistance with or check the status of an existing Case. Using the Solutions section of the portal, you can also search our extensive Knowledgebase for solutions to many of your technical questions. Simply enter a few keywords and you'll be presented with possible solutions.
2. Training Resources
AES offers a full complement of training resources focused on developing the skills of your field technicians, central station operators, and other operations-focused members of your team.
Training is offered through several channels such as AES Live Training at our corporate headquarters, Onsite Training which is delivered at customer locations, Regional Training events held in major markets across the U.S., and Webinars that you can attend live or view previously recorded sessions.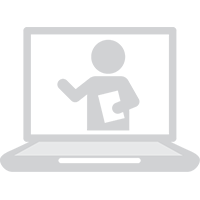 3. Network Planning & Site Certification
Structured to ensure your network is designed, implemented, and maintained to align with AES recommendations and proven best practices, these services set you apart from others and provide a competitive advantage through your demonstrated commitment towards investing in maintaining your network to a stringent set of requirements. AES provides customers participating in this program a certificate of adherence and compliance to proudly display in their office.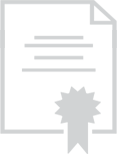 4. AES Insights Blog
The AES Insights Blog was designed to be an additional resource for customers, the press, and alarm industry community with posts on topics that help dealers and installers boost their alarm monitoring business. Our leadership team provides alarm industry expertise, important information, and valuable insights about our patented technology that can be helpful to our readers along with creating an opportunity for visitors to comment, ask questions, or share their own experiences and knowledge. Our blog posts are a way of quickly communicating technical tips, best practices, and other industry tidbits in a quick and efficient manner to keep you informed without consuming a lot of your valuable time!
5. Videos
Let's face it, many people are visual learners. To that end, AES produces short video segments aimed at tackling some of the most common questions we receive from our customers. These videos help viewers to quickly develop a new skill or enhance an existing one.
In just one short year, AES Training Academy has:
Added over 1,000 Users to the Dealer Portal

Made over 625 Solutions available to Knowledgebase users
Hosted over 20 Training Events
Released 7 training Videos and 5 Blog posts
Completed numerous Field Assessments, Site Certifications, and Network Planning projects
for customers
Stop by the AES Training Academy today, you'll walk away with something of value!

aes-corp.com | dealer login | (866) 237-3693 | support@aes-corp.com